3 Point Summary of TurboScan
- It's an app that scans documents, receipts and whiteboards.
- The scan accuracy of "SureScan 3x" mode is brilliant.
- Quick transform into jpeg or PDF and send it by email.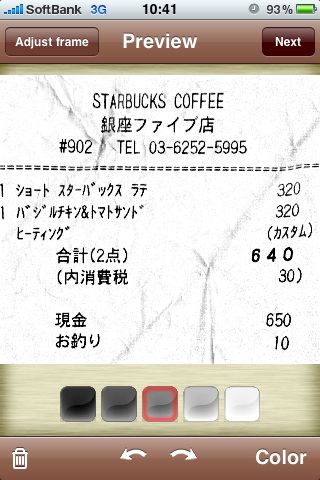 I've been reviewing so many photo apps and scan apps, but this one called "TurboScan" has the best scanning accuracy.
Btw, after I reviewed this app, this one got immediately into my regular iPhone apps list.
This app is super simple. All you need to do is take a picture, adjust it and send it by email.
But the accuracy of the scan is just unbelievable. There's a "SureScan 3x" mode. This function takes 3 pictures and creates a scan picture from one of them. Since it uses 3 pictures, even words that usually blurs with the usual iPhone accuracy is very clear. This is just amazing.
Plus, the picture processing is so fast and it's easy to attach documents on email. The operation is so fast.
Anyway, I'll show you how it works!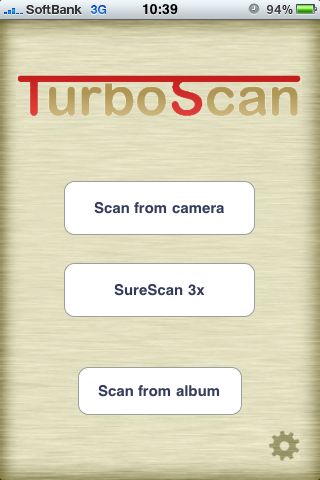 I turned on the app. Let's start with "Scan from Camera".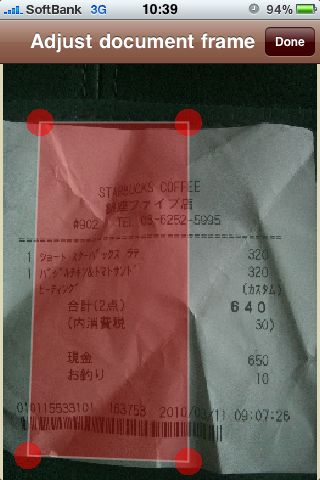 I took a picture of a receipt.
Adjust the area you want the camera to read.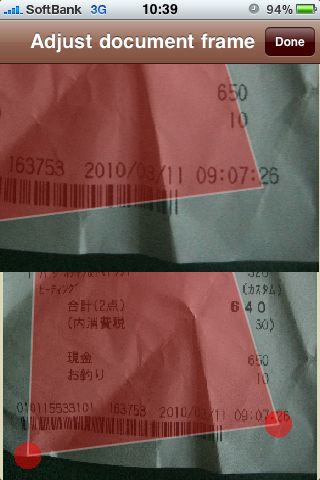 You can also zoom in to adjust small places. Great!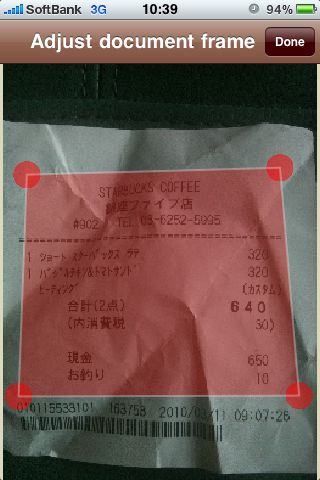 When you finish adjusting, tap "Done" on the top right.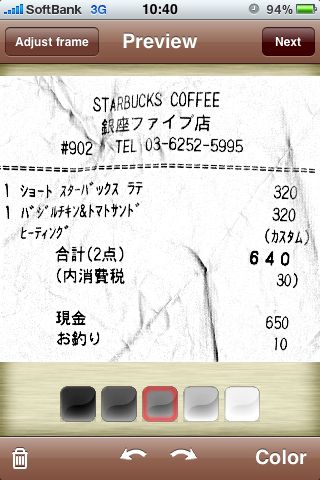 This is the picture that's been scanned.
I think it only took a second to process the picture.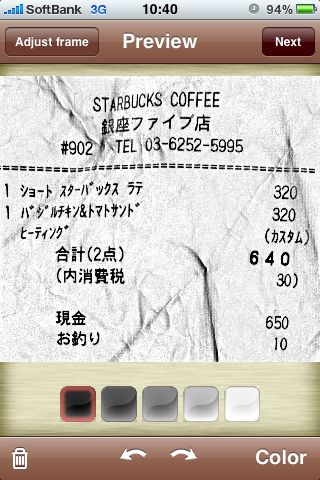 You can make it bolder,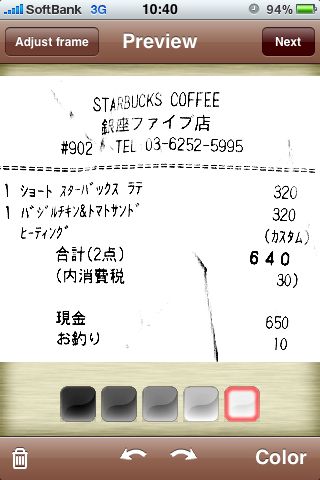 or brighter.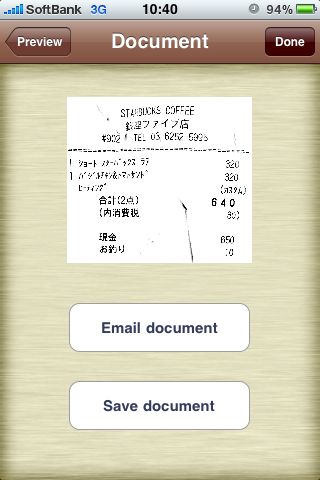 After choosing the process mode, choose to attach on email or to save on Camera Roll.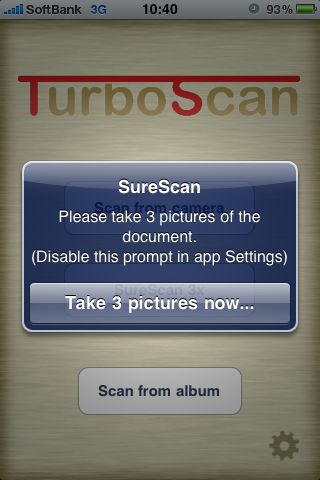 and here's "SureScan 3x" mode!
With this mode, we'll take 3 pictures.
To show the accuracy better, I took a picture far from the receipt. Isn't it clear? The left one is the normal mode and the right one was taken with SureScan 3x mode. It's so much better. Amazing! I'm gonna use this when I take whiteboards!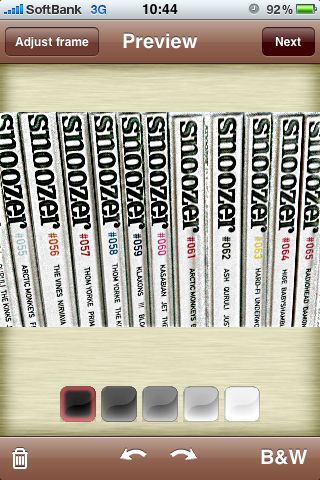 When you tap the bottom right button, you can also add colors, instead of just black and white.
So that's it.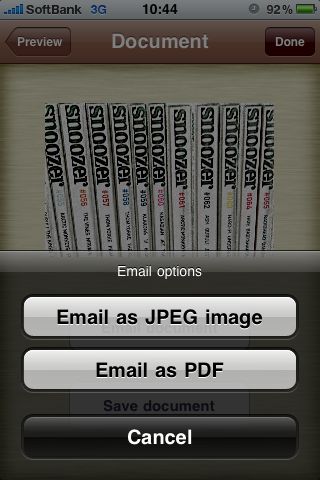 When you want to send it by email, you can choose the format from JPEG or PDF.


Wow, isn't it amazing? I never thought of this idea of taking 3 pictures to create one single beautiful picture! I don't know how it really works but the processing speed is so fast. What a sophisticated app!
I recommend this especially for those who want to save documents using the iPhone
Price:$1.99
Productivity
Version:1.0
[source: Turboscan]
Tags:
document
,
iPad Apps
,
iPhone Apps
,
iPod touch
,
scan
,
scanning
,
turboscan
,
whiteboard
category:
iPhone Apps
,
Productivity
, date: 2010.4.8 8:26 pm , by: appbank
« A Doodle Fly: Super cute game!! Fly to the moon!
Photo Forge: great functions and easy to use. A photo editing application. »
Search
For example: Twitter,Game,todo,camera etc
Weekly PV Ranking
Comments