With this app, Photo-Sort, you can transfer your photo albums from your iPhone to your PC.
Send your iPhone photo albums to your PC with this app. I'm sure you have many pictures on your iPhone. With this app you can organize them in folders, and connect them to the ftp server on your PC. You can also change the picture titles. You can only use this app with a wireless connection, but I'm sure this function that you can connect your iPhone to your PC will make you happy.
After launching the app, photo albums will appear.
By tapping the red outline, you can transfer your photos on your iPhone to this app.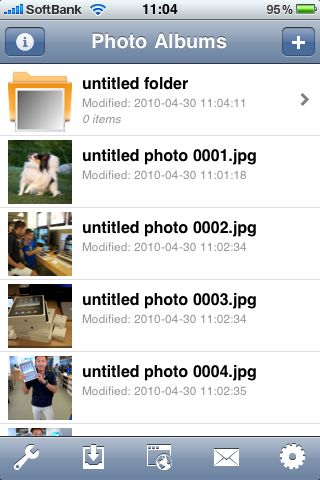 Add a folder by tapping `+' on the top right. Divide your photos into folders and create your own album.
You can also change the folder title or the picture title.
Then you can look at the list of albums and pictures.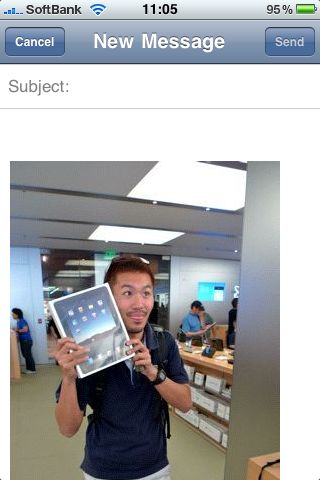 You can also send them by email. You can lock an album with a password, so if you have pictures you'd like to keep it to yourself, don't worry!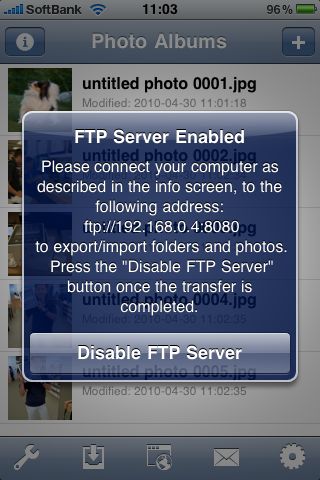 By connecting your PC to the ftp server, you'll be able to share your photos. You can only use this function with a Wi-Fi connection, but it's a nice function, don't you think?
If you're a Mac user, you can connect to the server by pressing [Command K]. Then enter the address shown above.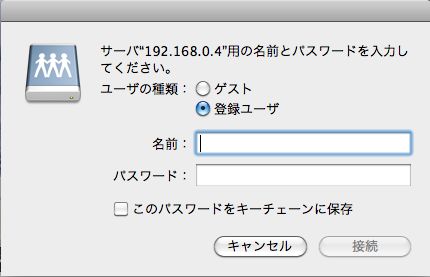 So here's how it looks. The folders are neatly organized.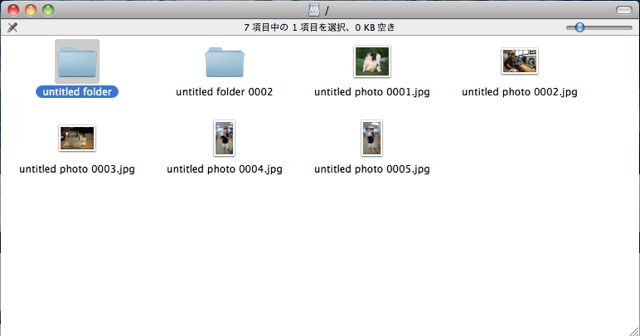 I bet many of you would be happy with this function. Please try it out!
[source: Photo-Sort]
« [iPhone, iPad] Dance Man: Soldiers dressed in camouflage uniform dance! Dance! Dance!!!
Pride and Prejudice and Zombies: Give a Sho-ryu-ken to zombies and kick their asses! »
Search
For example: Twitter,Game,todo,camera etc
Weekly PV Ranking
Comments