This is an app where you can watch videos in reverse called "Reverse Camera".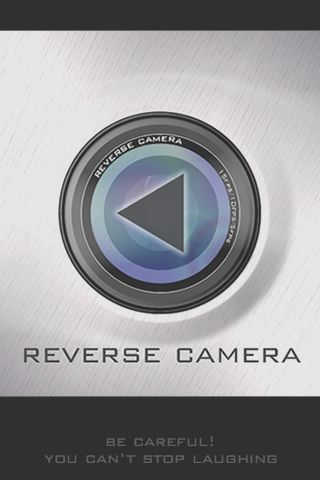 Just take a video and then watch it in reverse. You can save the videos you took, and once it's saved on your Camera Roll it can be sent by email, or posted on YouTube. The sound can be played in reverse as well! I thought it would be great if it could record full screen videos. Let's hope for a version update!
I'm sure there are many ways to enjoy this app. Find out your own way to enjoy it!
After turning on the app, tap "Start" to start recording. But before recording, tap the settings on the bottom left and choose the frames and quality.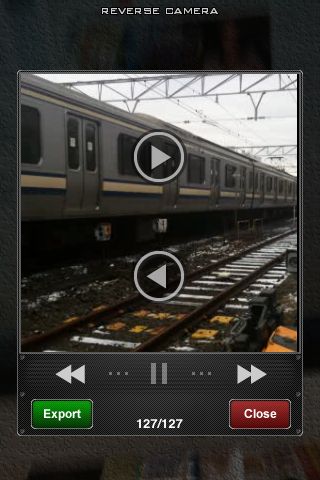 I took a video
You can either watch the video normally, or in reverse.
I took a video of a train, but I couldn't see the difference in reverse…
Tap "Export" on the bottom left to save the video on your Camera Roll.
Videos saved on the Camera Roll can be sent by email or posted on YouTube.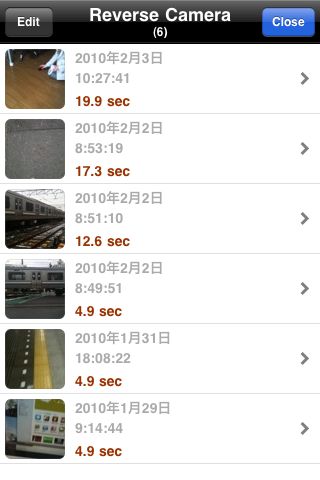 Also, you can save the videos on the app.
So enjoy the reverse play!
You can also record sounds. I thought it would be better if it could record in full screen. I'm looking forward to the next version update!
[source: ReverseCamera]
Tags:
camera
,
iPad Apps
,
iPhone Apps
,
iPod touch
,
reverse
,
reverse Camera
,
taka a video
,
video
category:
iPhone Apps
,
Photography
, date: 2010.4.11 4:58 pm , by: appbank
« Bobba Bar: Create your Avatar and chat with new friends!! (Free!)
Video Genius: If you're an iPhone 3G user, check out this app! Free video recording app! »
Search
For example: Twitter,Game,todo,camera etc
Weekly PV Ranking
Comments