Dance Me is a fantastic app that can make your photo dance like crazy.
Choose a picture, draw the outline of the figure, choose moving points and touch your iPhone screen to make your picture dance!
Watch the video of Dance me.
Let's turn on the app. Tap on "Create". You can then upload pictures from your photo album or from your camera.
This time, I'm going to use one of the sample pictures from this app.
I'll use a traffic sign!
First, trace the outline of the figure with your finger.
Then, set a control point on the body of the figure. These points are the places where it'll move to the beat. You can set up to 10 control points in a figure.
and last, touch and move the figure the way you like to make it dance. After few seconds, the picture will start dancing itself.
Hmm…it's hard to describe. Watch the video and you'll understand!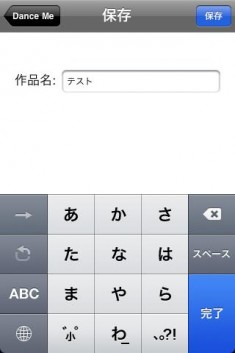 You can save your dancing pictures.
You can even send it to your email as a video.
I tried several other sample pictures. Wow!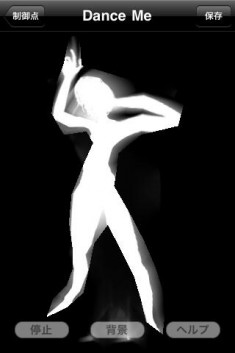 It's really dancing.
Isn't it amazing?
I think it's a great app.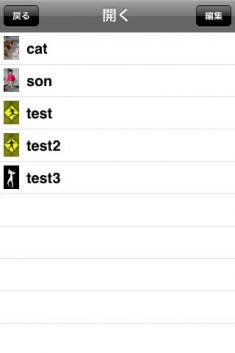 You can save as many pictures as you want.
Once it's saved, you can look at your creations anytime.
[source: Dance Me]
« [iPad] BeatBox Ultra for iPad: hit the beat with your finger! Great base and synthesizer!
[iPad] Bento for iPad: From hobby, records of your kids to organizing term papers. Organize any data! »
Search
For example: Twitter,Game,todo,camera etc
Weekly PV Ranking
Comments