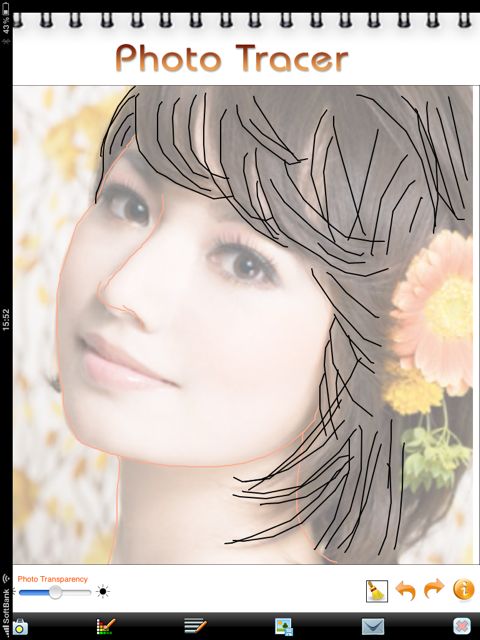 There's an app to trace over photos to draw pictures.
Here's Photo Tracer – iPad Edition!
When you turn on the app, choose a picture. Trace over the photo using the pen tools and in the end the photo will disappear and your illustration will remain. That's the concept of this app, but it's quite fun!! Let's move on to the review!
Launch the app and choose a picture from the camera icon on the bottom left.
Then the picture will appear in the background.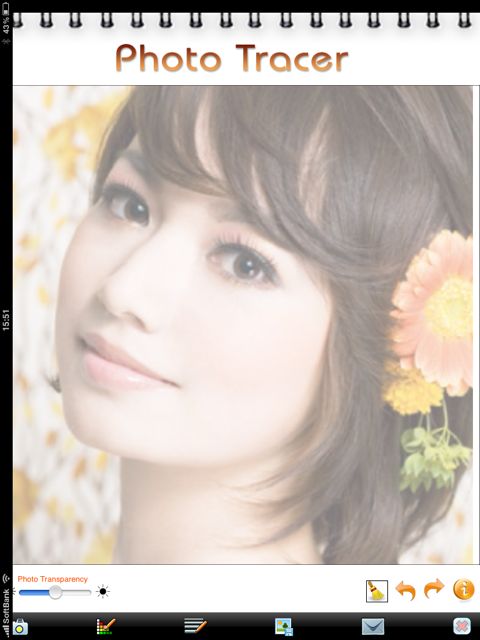 Use the pen tools and trace over the photo.
I'm doing good up until now!
It's good, calm down. Calm down, me!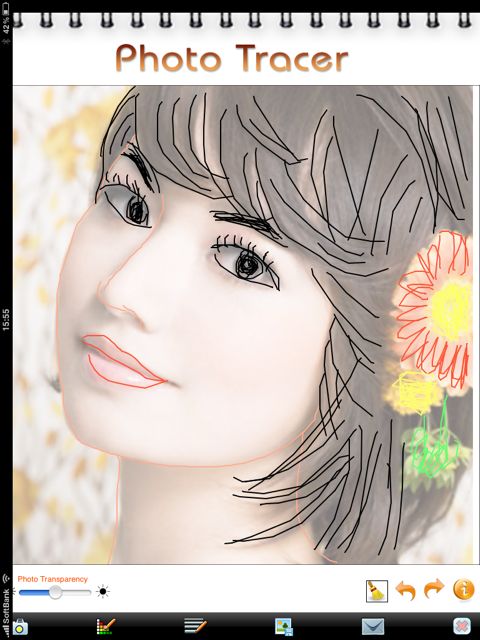 You can adjust the picture transparency too.
I'll check first with the picture clear.
It's not bad right?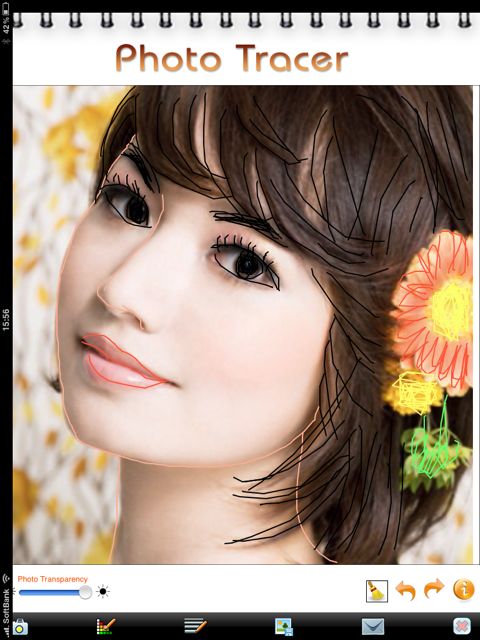 Now I'll check it without the background.
Uhhhh,.,, it wasn't supposed to be like this….
It's kind of weird…..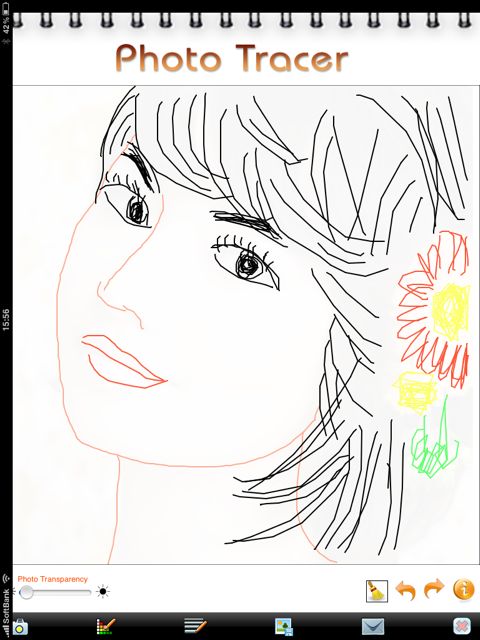 Once you finish you can send it by email.
Uhhhh yeahhh….
I think I'll just pretend it never happened.
I couldn't draw well because the model was too good.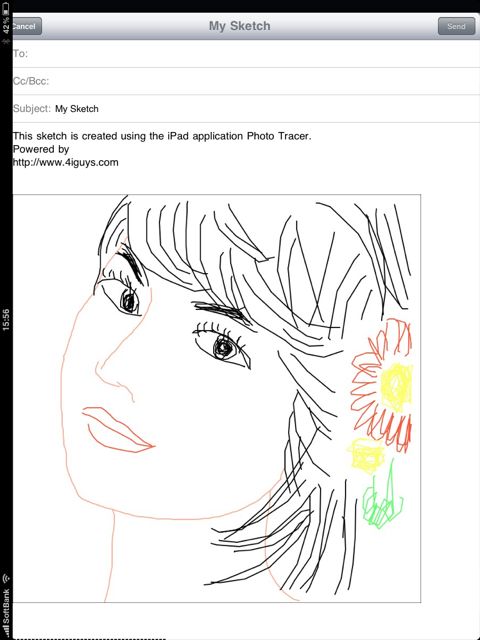 I'll use a picture of myself when I was little now.
uhhh….what?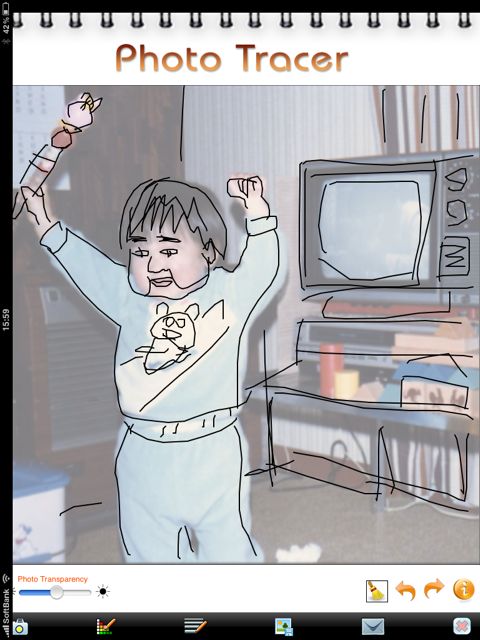 hahaha this is no good!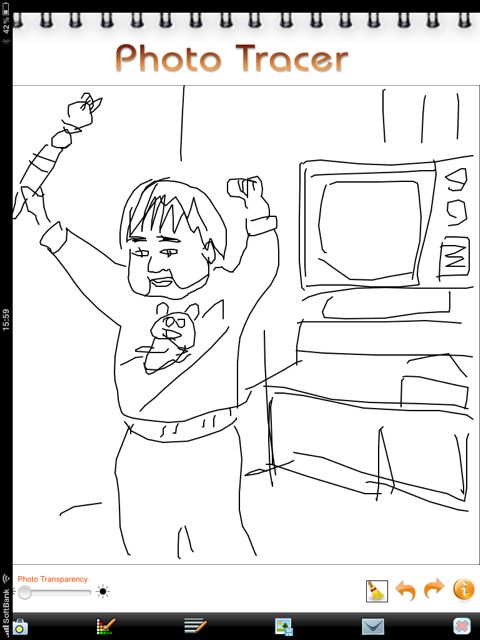 The tools are helpful but the person who draws the picture is very important too.
Well, you can say that to anything actually.
I personally enjoyed this app. When I saw this picture I burst out of laughter.
This app works only on portrait mode, but for some reason the bar that displays the clock and antenna stays as it is on landscape mode. I also thought the pen tools could be better. So there are few things that are disappointing.
But the idea is fun!
It's a good app!!
[source: [iPad] Photo Tracer – iPad Edition]
« Fast & Furious Adrenaline: A racing game we all know from the movie!
iGOG Massive Drums: Multi-functional, professional electronic drums! »
Search
For example: Twitter,Game,todo,camera etc
Weekly PV Ranking
Comments