One of best iPad apps, CloudReaders pdf,cbz,cbr's creator released another personally amazing free notebook app called neu.Notes.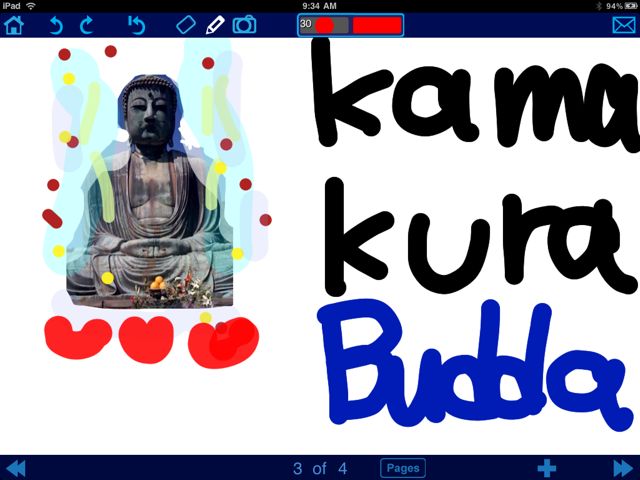 It's a handwriting notebook where you can draw, use as a whiteboard, make it a scrapbook and even as annotations while editing…etc. It's super easy to use, and the design is made so everyone can use.
I think many of us will be happy to say [I'm glad I bought an iPad to use this app]. It's such a wonderful app that I recommend this app to all iPad users.
After turning on the app, you'll see a tutorial file as a sample.
The background texture is the same as the standard iPad app. very ambitious. Anyway, tap "+" to create a new page.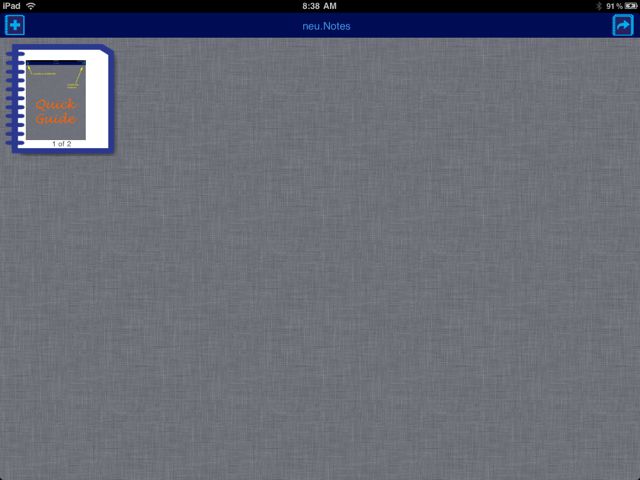 The pen is very smooth and it processes very fast.
I just wrote something. The pen works nice and smooth. Nice.
Btw, the icons on top look so easy to use, it simply makes me want to push them.
Now, I'll tap "+" again to continue writing my notes.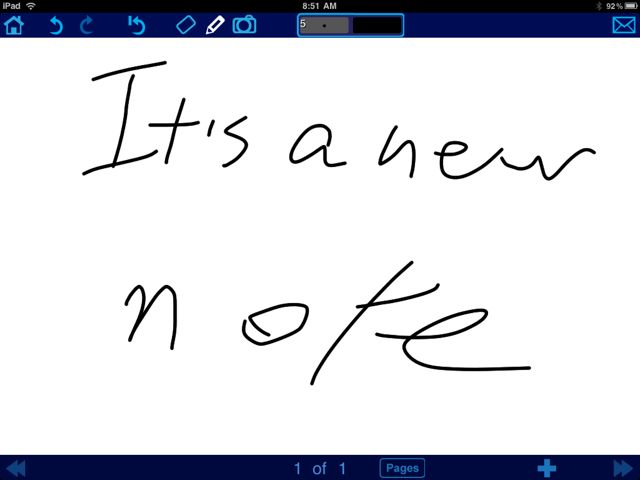 I'm going to tap on the palette tool on top.
The left one is to change the size of the pen and its opacity. The top half is a shortcut of the size samples. The slider on the bottom is to adjust.
The right one is the color palette. Tap to choose.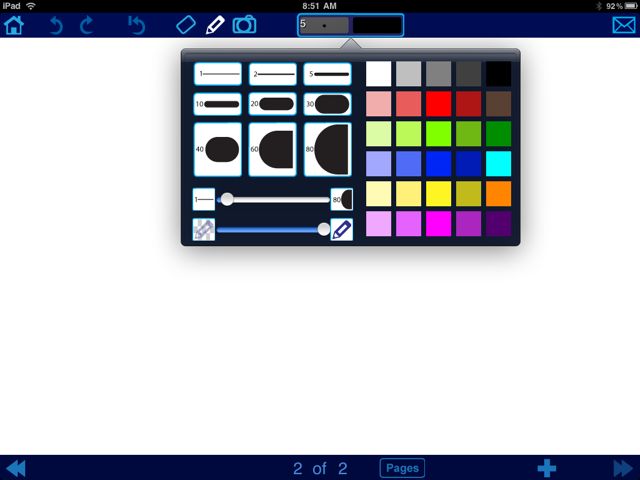 I changed the size and opacity and wrote some stuff.
The size on the left of the palette and the color sample is nice. The sample background is grey, so if you use a grey pen it's hard to see, but the rest looks good.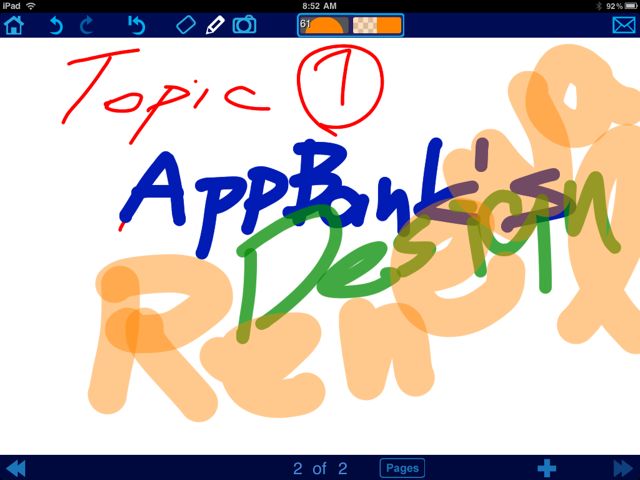 Upload pictures and have more fun!
This is amazing. I'll explain to you as we go on.
After tapping the icon, it'll load the iPad folder.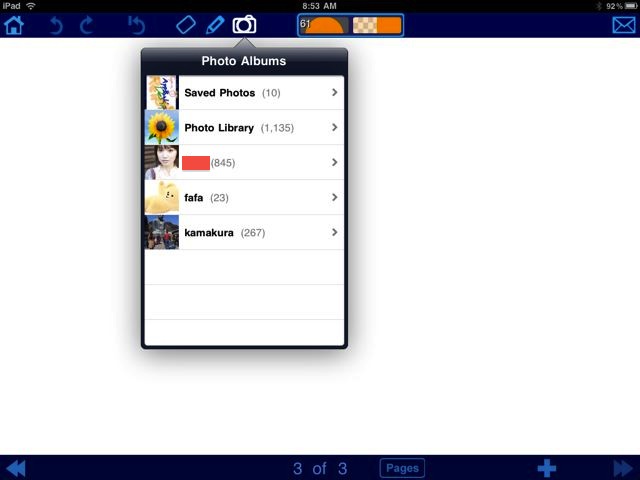 After deciding the location and the size, tap the pin icon on the top to place a picture.
You can't rotate pictures….but I'm hoping Mr.Nakajima will do something about it!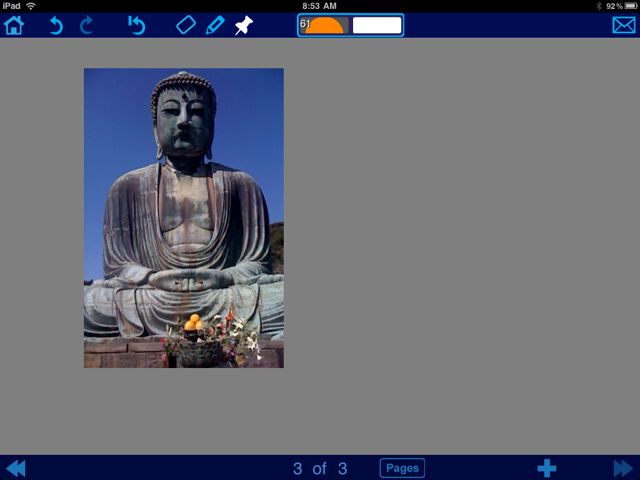 Use the eraser (white) to erase the places you don't need.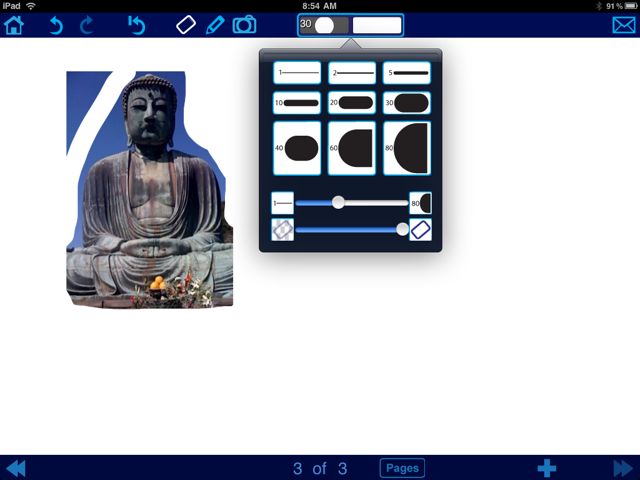 Tada! What d'ya think?
It's a funky Kamakura Budda!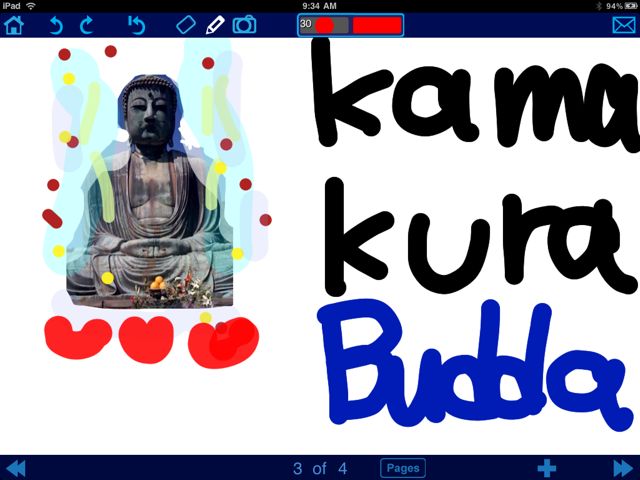 Snuggle!
It's so fun!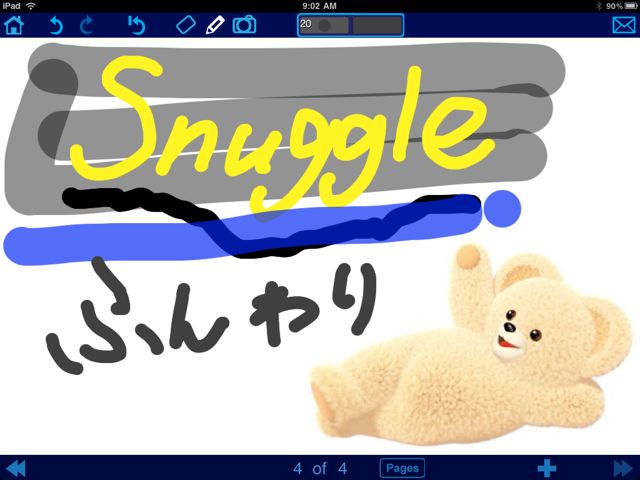 You can access to other pages or to the same page etc very speedy.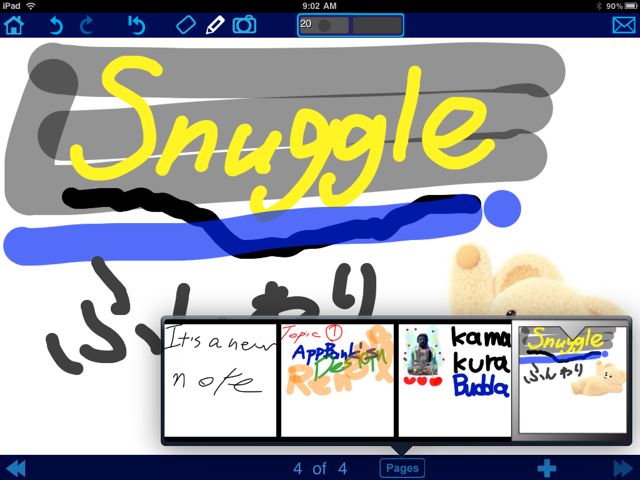 Once you finish, you can send it by email.
Tap the mail button on the top right to send it by email. You can do the following things:
-Send the current page by PNG (tranparent PNG!)
-Send the current page by PDF
-Send all pages by PDF
The output is transparent PNG!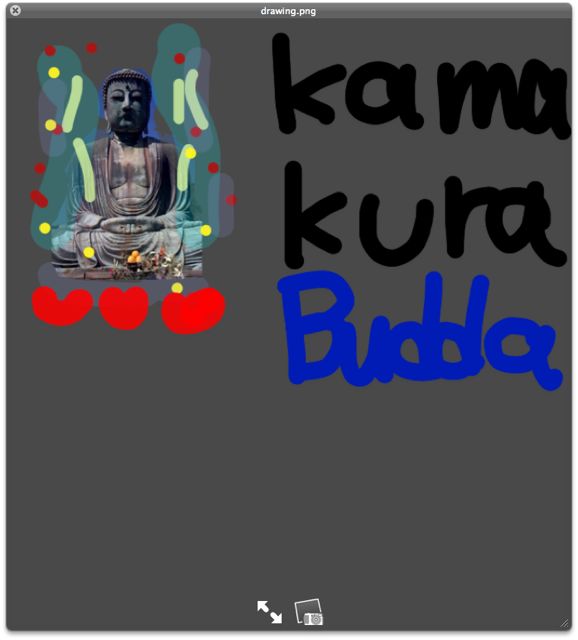 I just realized that the display range is wider!
When I rotated my iPad and used it longwise, I realized that I can slide using two fingers.
Intuitive erasing is possible!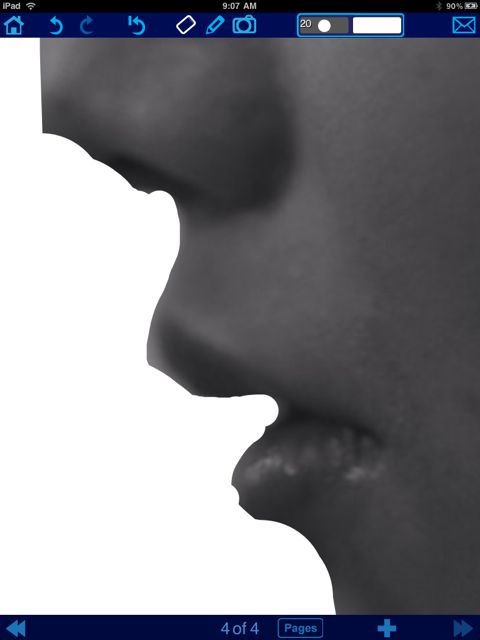 So wait a min, that means I can zoom in using my fingers and erase detailed parts.
I was waiting for this function for ages where you can just trace and erase!! You can also adjust the size of the eraser.
So, how's this! It's very natural, right?
I think I can use it for idea sketches, now that I can zoom in.
While using iPad, Neu.Notes is the app that surprised me most. It's easy to use, it's very neat and you can really enjoy it.
I was especially happy that I could do things that I wanted to do on iPad.
Conclusion. I think all iPad users should at least try this app once! It's for free!
Seller: neu.Pen
Price: Free
Productivity
Version at this writing: 1.0
[source: [iPad] neu.Notes]
« LilRacerz Pro Rally: An up-down point of view, easy rally racing game!
Mafia Wars by Zynga: Danger! Highly addictive! You'll be playing this game every other hour. »
Search
For example: Twitter,Game,todo,camera etc
Weekly PV Ranking
Comments