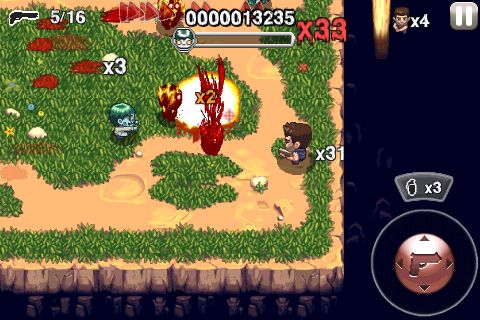 Zombies, zombies and more zombies…. Here's a zombie-survival-action where you just get surrounded by zombies all the time, Age of Zombies! In this game, Age of Zombies, you'll be surrounded by millions of zombies. You have to attack them to make space to move, and the moment you stop attacking they'll eat you up in a second. So is this game hard? It's not hard and not easy, the difficulty level is set so you can really enjoy the game! I strongly recommend this game!
Check out the demo video.

Travel to the age of zombies, and get 窶脇m all!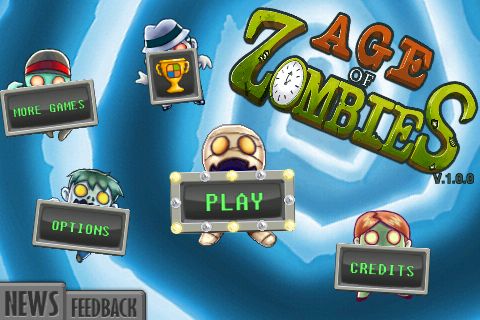 Use the virtual pad to control. You can change the type and size of the control pad and the attacking pad.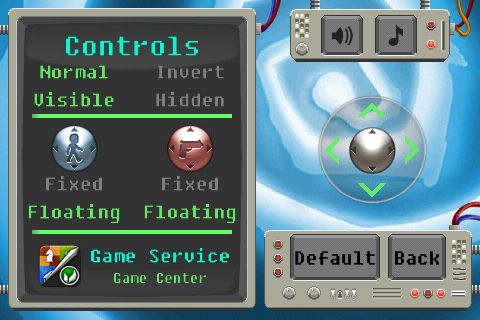 It supports Game Center too!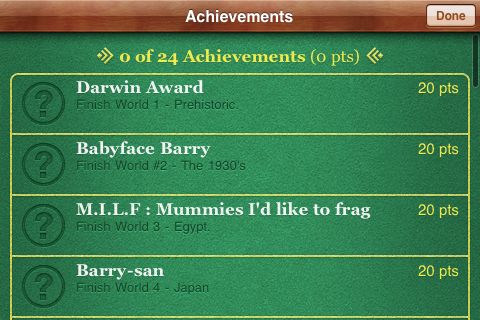 The evil professor Brian sent zombies into different eras with the time machine, in order to destroy humanity! What a villain!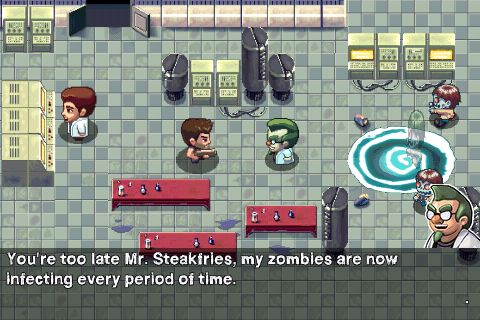 I'm going to stand up for humanity!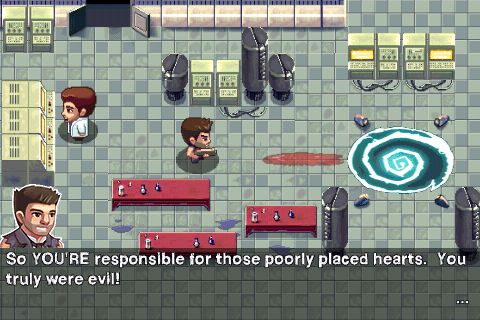 The control how-to is very easy to understand.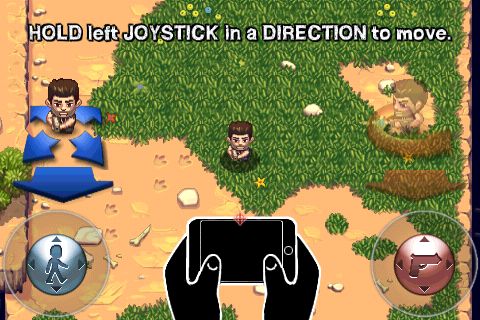 So what you need to do is shoot, shoot and shoot the zombies that'll pop-out from all directions.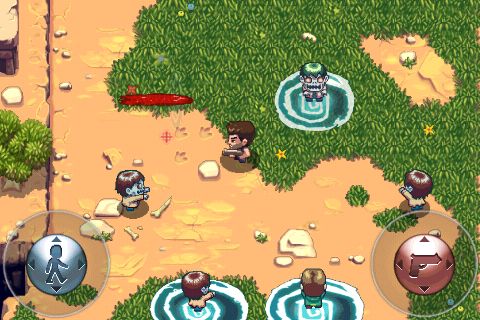 Go get 窶脇m all!!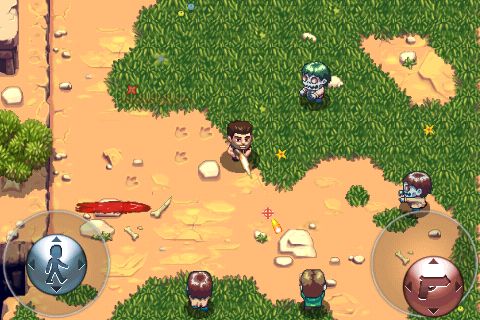 An item will pop-out every once in a while on the screen. The item will stay until you collect it, so try to get them when you're in need of help.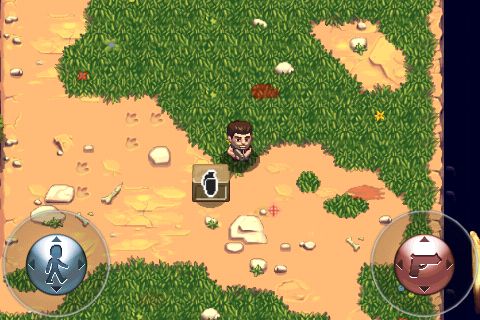 The grenade will burn all zombies around the place you throw it.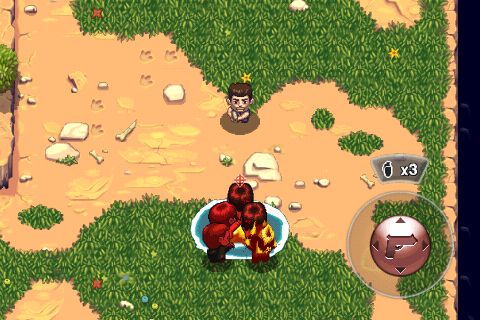 Baaam!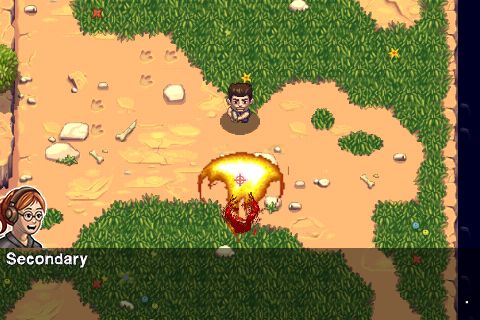 Actually, this was all from the tutorial up until now. The actual number of zombies in a stage would look like this.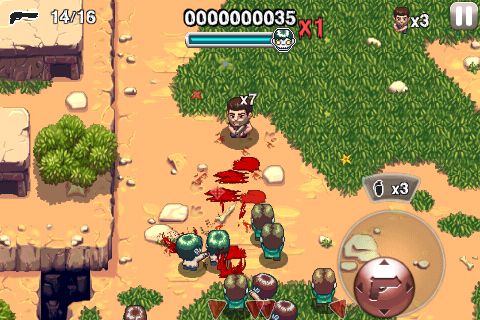 Zombies here, zombies there….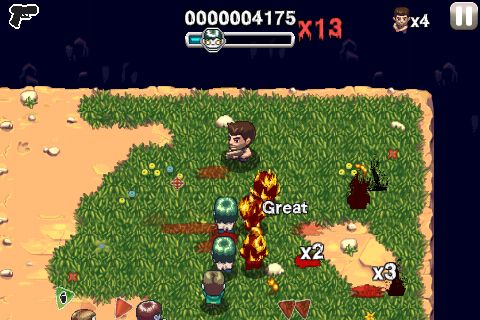 I got pushed into a corner….but that's when you have to be strong!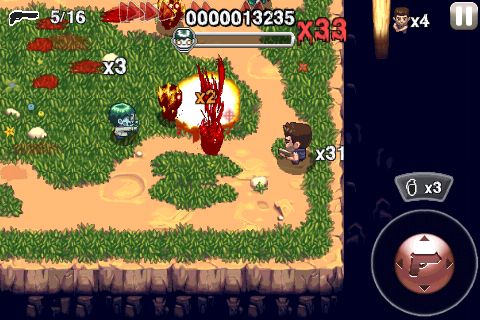 I completed this stage, and moved on to stage 2.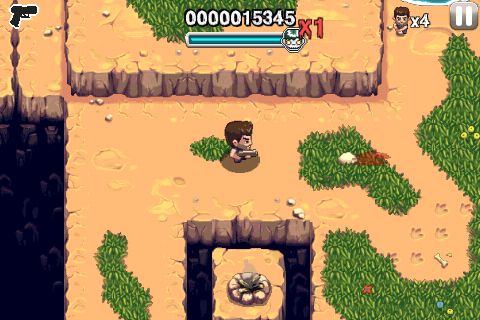 Of course, there will be more zombies in this stage too.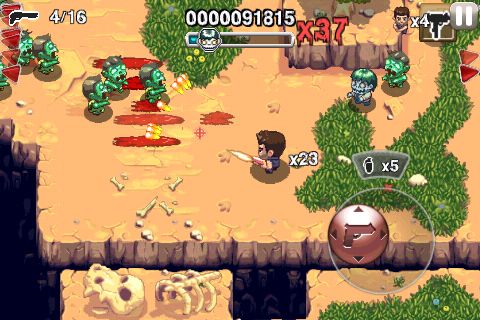 A zombie T-Rex?!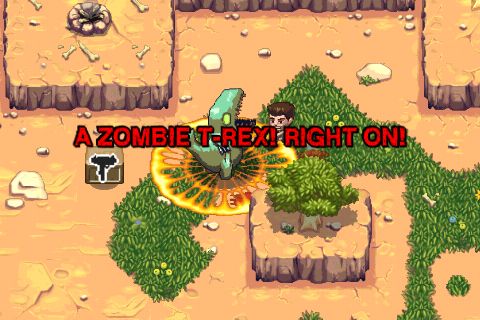 I want that Uzi!!!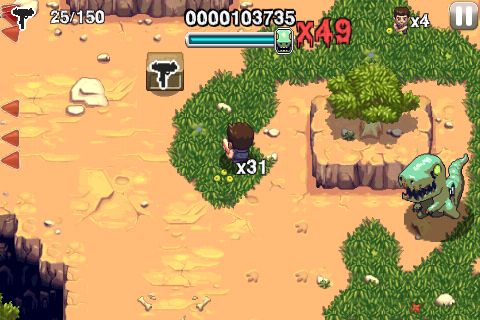 I used all my sub machine guns and managed to kill the dinosaur. T-rex is a tough one. It tackles you.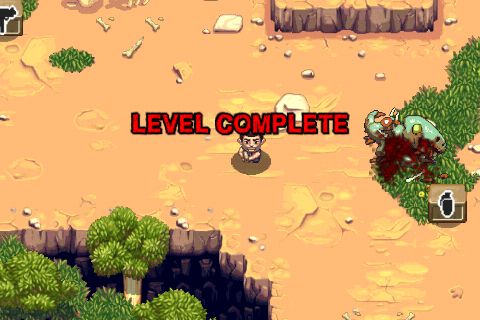 The next stage is western!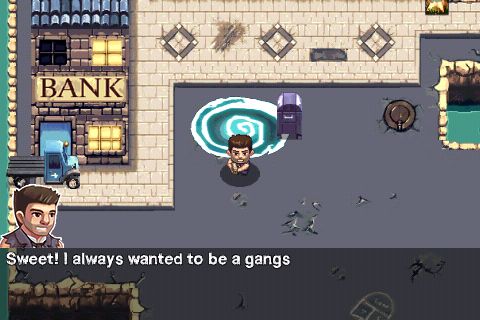 The zombies will attack you with a gun. Please help me!
There's even a huge zombie!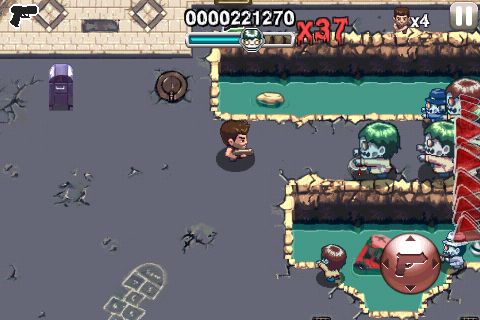 Once they surround you, you won't be able to get out alive. When you die, you'll get to restart from the point where you died. It makes it easier to play!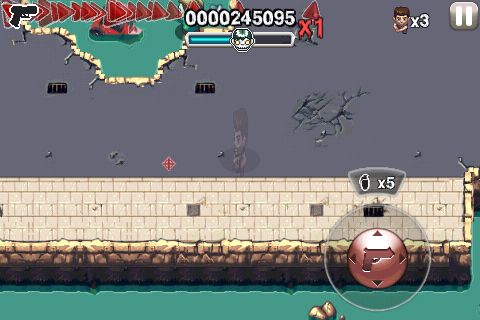 It's a sniper rifle! With this rifle, you can shoot through zombies. But you only get to use it for a short while…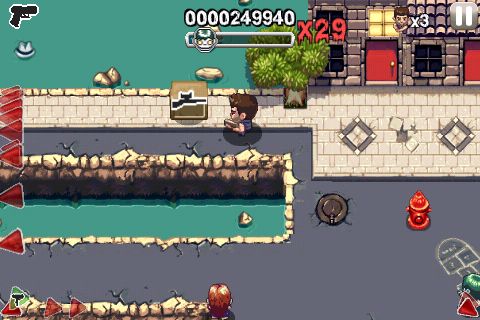 I got a shield! With this I'm protected from zombies for a while!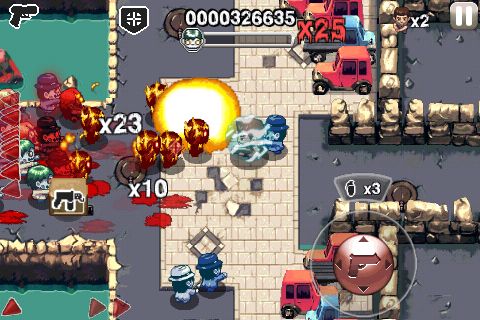 I wonder what this item is. Ah, it's a flamethrower! Burn everything there is!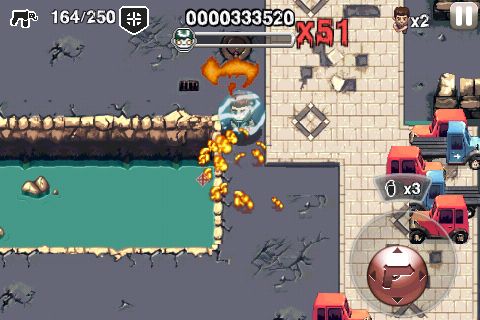 This is the first boss-battle. Get the zombie-car!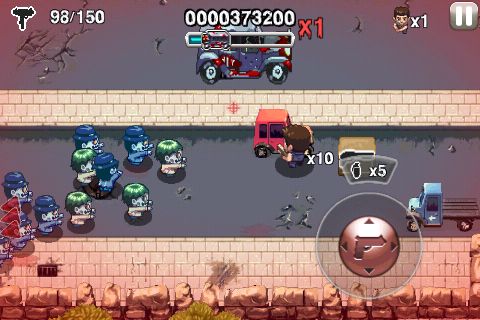 The zombies will defeat you by number, but the boss will defeat you by the number of attacks. When I got closer I made holes all over the car with the sub machine gun.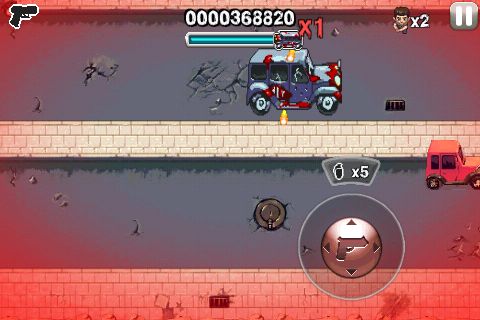 I completed this stage! Once you complete a stage, that stage will be available on survival mode too.
This app works on iPad too, but I think it's easier to play on an iPhone.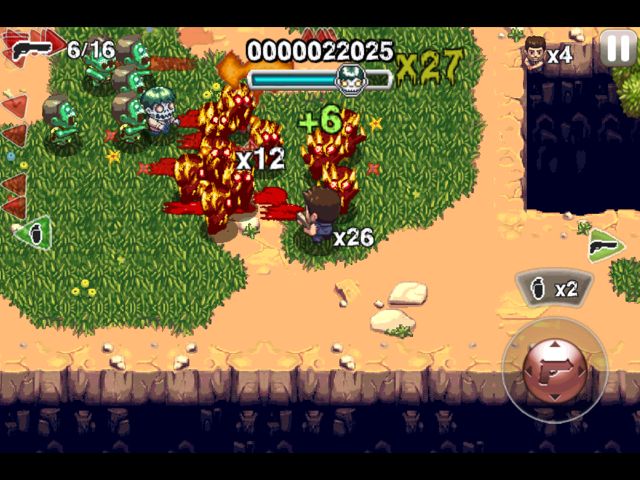 If you like survival-action games, you'll definitely enjoy this one. I strongly recommend it!
Seller: Halfbrick
Price: $2.99
Games
Version at this writing: 1.0
[source: [iPhone, iPad] Age of Zombies]
Tags:
action game
,
Age of Zombies
,
iPad Apps
,
iPhone Apps
,
iPod touch
,
survival
,
zombies
category:
Games
,
iPad Apps
,
iPhone Apps
, date: 2011.1.17 7:00 am , by: toshism
« [iPad, iPhone] DEVONthink To Go: Carry a database that can hold everything, from articles to receipts.
[iPad, iPhone] Color Oven: Create combinations of colors for web designing! Preview immediately! »
Search
For example: Twitter,Game,todo,camera etc
Weekly PV Ranking
Comments